My week started out with a determination to start AND finish a chair re-uppholstery/refinishing project for our four dining room chairs. As you can see, I bought these really nice (but used and scratched/nicked) chairs. I paid $40 for all of them, and set out to make them my own!
Joseph was eager to help! Very hands on, this child!
Watch out, screws! Joe is going to get you!!!!! LOL
We had a couple days of sibling rivalry over the new Tag Reader books. You know you have a preschooler and a toddler when:
you are constantly taping the pages of tag reader books back together.
But they sure do LOVE one another. They love to dance together – Abbey says "Joseph would you like to be the Prince, and we'll dance!" So cute.
This week I also made my own kolaches. So delicious!
Some more dancing cuteness from the Silly Bears. . .
And whoo hoo! The finished chair re-appholstery/refinishing project!
I love the way they came out. What do you think?
On Friday morning, Abbey's class had a parade on the Shipyard to celebrate the Month of the Military Child. We picked up daddy for a special break from work to watch Abbey march in her parade.
What are our favorite colors, Rainbow Friends?
"Red, White, and Blue! RED, WHITE, and BLUE!"
That was OUR week. How was YOURS?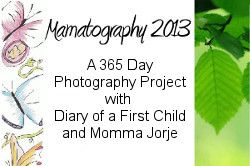 This post is part of the Mamatography 2013 Project with Diary of a First Child and Momma Jorje.
We are taking (at least) a photo a day to keep a record of our year. Join us at any point during the year and start sharing your own daily photos!